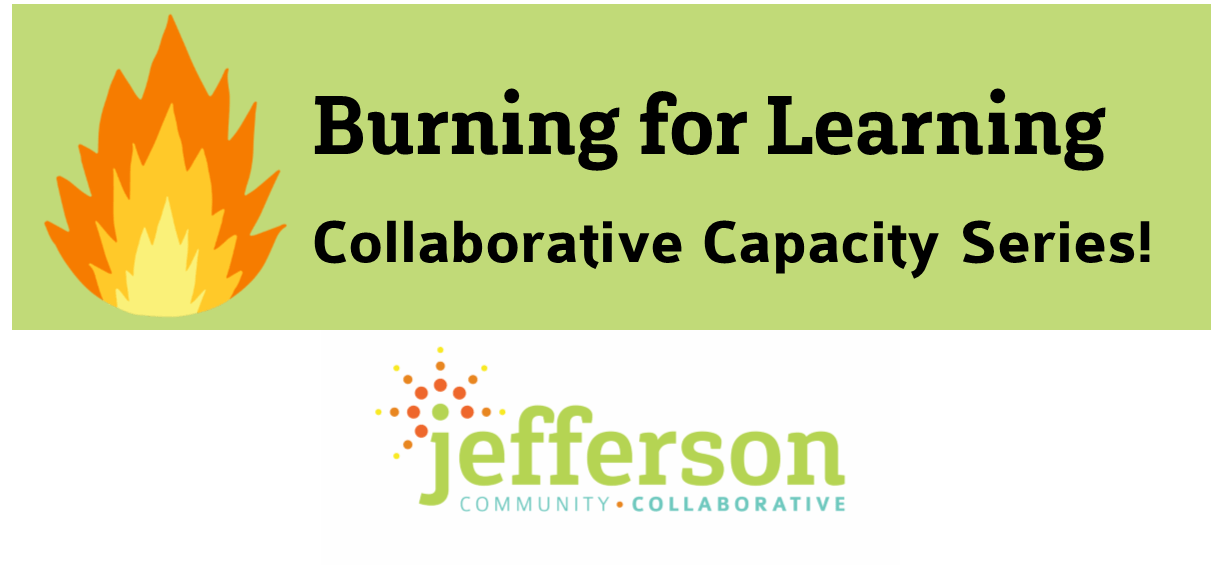 A strong and skilled nonprofit workforce is crucial to the health of our local organizations, our communities, and our Jefferson Community Collaborative! Furthering our Workforce Development priority, the Collaborative will host a "Burning for Learning" Collaborative Capacity Series! featuring skill development trainings in addition to our regular meetings over the next year. We encourage all Collaborative Members to take advantage of these training opportunities and share them with any of your staff members who may benefit.
Upcoming Trainings Include
Data 101 with UCSUR – Friday, Nov 22 from 10am -12pm @Carnegie Library of Homestead Register Here! 
Everyday Mentoring® with The Mentoring Partnership – Friday, December 13th from 2-3:30 pm @ the SHIM Family Center Register Here!
Trauma Informed Self-Care with Center for Victims – Tuesday, January 14th from 8:30 – 11:00 am @ Center for Victims Register Here!