Jefferson Regional Foundation 'taking action' in Pittsburgh's southern suburbs
NATASHA LINDSTROM | Wednesday, May 10, 2017, 11:00 p.m.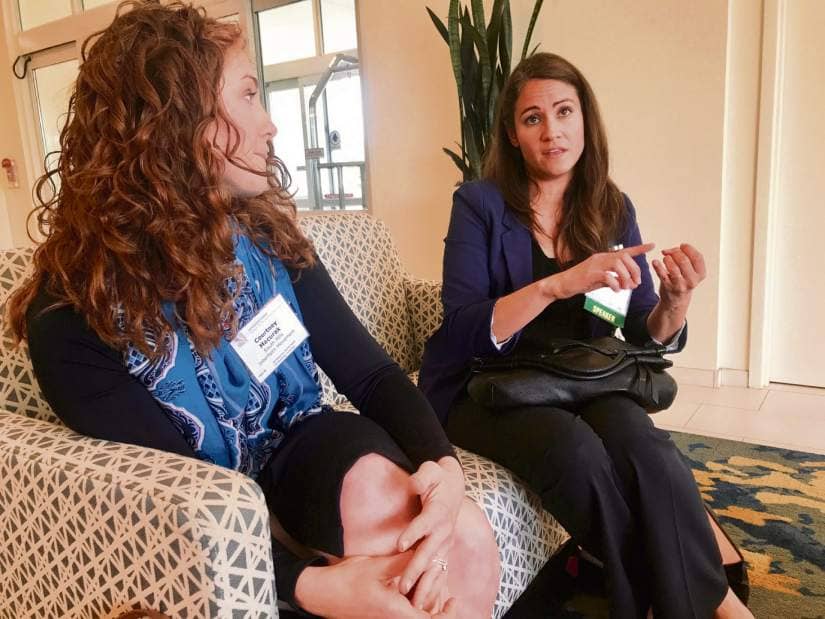 When Highmark Inc. acquired Jefferson Regional Medical Center in 2013, the health care giant offered up a hefty sum to sweeten the deal: $75 million in seed money to sprout a new grant-maker devoted to strengthening Pittsburgh's southern suburbs.
The newly endowed Jefferson Regional Foundation set out to identify the needs of the hospital's surrounding communities in the South Hills and Lower Mon Valley — where one in five people is older than 65, more than one in 10 homes is vacant, the population is declining and poverty is on the rise, regional data show.
Four years and $5 million in grant payouts later, the fledgling funder has grown into a galvanizing force for community-based groups, human-services providers and social entrepreneurs seeking to bolster their impact through place-based philanthropy.
On Wednesday, about 250 people representing nonprofits, businesses, educational programs, churches and other community-based groups across Western Pennsylvania gathered at the Crowne Plaza Pittsburgh South hotel in Bethel Park for the foundation's third annual Jefferson Forum.
The daylong event — themed "taking action for healthy communities" — is a vehicle the foundation uses to connect groups, encourage collaboration and foster the sharing of good ideas, said Mary Phan-Gruber, the foundation's executive director.
"When people collaborate and they learn together and they set some priorities together, they are positioned for really making some impact on the communities," Phan-Gruber said. "We want to emphasize things the communities are already doing well and build on those."
Among the foundation's early investments: $12,000 on an elderly choral group; $15,000 to help teenage girls in Homestead manage diabetes; and $52,000 to distribute portable cribs and stem sleep-related infant deaths.
An $80,000 grant funded an innovative Jefferson Hospital program linking new parents to mentors via text-messaging.
The Bhutanese Community Association of Pittsburgh used $100,000 to support youth sports and dance programs, women's leadership forums and citizenship classes.
The foundation has poured more than $1 million into projects benefitting the city of Clairton alone — including $5,260 for a weekly fresh-produce farm stand; $75,000 for a youth leadership
program and $177,000 to fund asthma screenings and a school-based asthma clinic at the Clairton City School District.
The foundation not only provides a source of funding but is "creating a dialogue and partnerships that don't normally exist," said forum participant Betty Cruz, director of Change Agency, a newly formed group focused on helping immigrants lead successful lives and integrate into greater Pittsburgh. Cruz, who previously worked on immigration initiatives for Pittsburgh Mayor Bill Peduto, is building her team with help from a two-year, $100,000 grant from the foundation.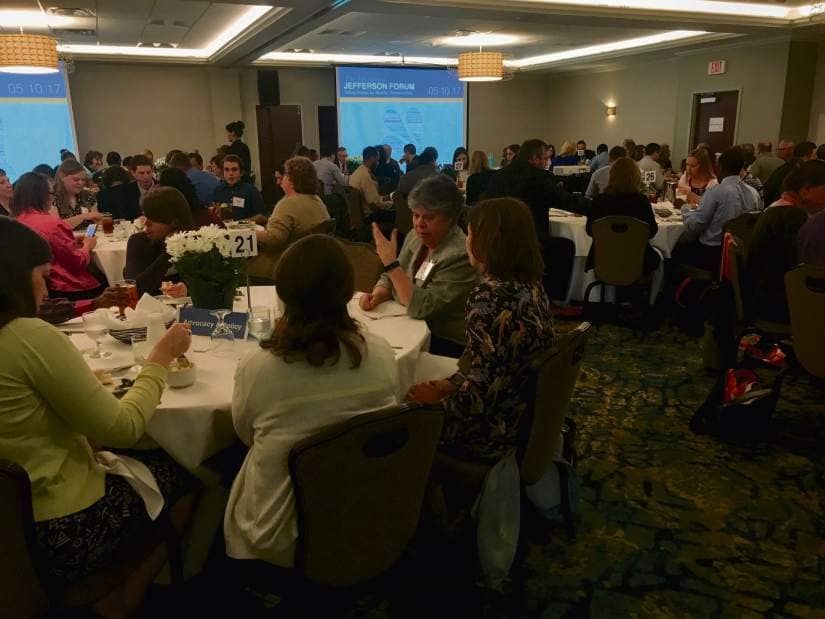 Wednesday's forum featured panel talks, networking breaks and workshops on topics ranging from understanding mental health and trauma, to how to use technology and social media more effectively to communicate reach and impact.
"So many of the new programs we're doing is because of being here and meeting people from different agencies," said participant Courtney Macurak, director of programs for the South Hills Interfaith Movement, a Bethel Park-based nonprofit focused on helping struggling families achieve self-sufficiency."It brings agencies who might not normally work with refugee families, for instance, or who might not be familiar with working with people who don't speak English."
Participant Kheir Mugwaneza, director of community assistance and refugee resettlement for the Northern Area Multi Service Center, credited the foundation with paying particular attention to involving immigrant and refugee groups in joint initiatives.
About 40 percent of Allegheny County's refugees reside in the Jefferson area — which spans 30 communities and about 240,000 residents in the South Hills and Lower Mon Valley, for a 7.1 percent decline in population from 2000, census data show.
The forum's participants identified via a live text-messaging poll three top issues they're most excited to work on together to benefit the area moving forward: diversity and inclusion; mental and behavioral health care; and access to high-quality, affordable food.
The Jefferson Regional Foundation — formed by a $75 million endowment from Highmark Inc. — finished the fiscal year ending June 30, 2016, with $85 million in net assets, Internal Revenue Service records show. Last year, it collected about $2 million in revenue and doled out $1.8 million in grants.
Natasha Lindstrom is a Tribune-Review staff writer. Reach her at 412-380-8514, nlindstrom@tribweb.com or on Twitter @NewsNatasha.
http://triblive.com/local/allegheny/12282285-74/jefferson-regional-foundation-taking-action-in-pittsburghs-southern-suburbs
Pittsburgh's southern suburbs
The Jefferson Regional Foundation aims to improve the lives of people living across more than 20 ZIP codes in the South Hills and Lower Mon Valley, from Bethel Park and Baldwin to Elizabeth and South Versailles.
Here's a look at the area:
• 43 — Median age, up from 41 in 2000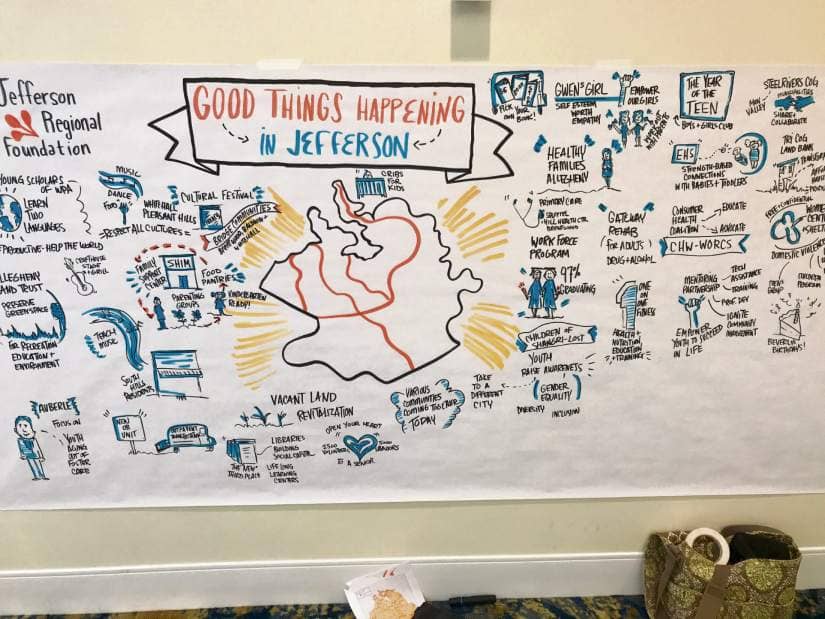 • $49,773 — Median household income
• 19 percent — People older than 65
• 14 percent — Don't have a car
• 10 percent — Use food stamps (SNAP benefits)
• 10 percent — Families live below the federal poverty level
• 52 percent — Of people in poverty are single-mother families
• 12.5 percent — Housing units in the area are vacant
Source: University of Pittsburgh's Center for Social & Urban Research
Jefferson Regional Foundation
• 2014 — First year of grantmaking
• $84.6 million — Net assets
• $1.8 million — Grants made in 2015-16
Source: Internal Revenue Servic