Mary Phan-Gruber | Chief Executive Officer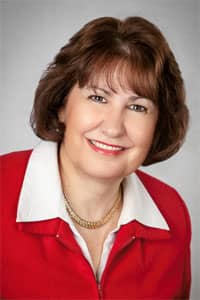 Mary Phan-Gruber, MSW, has served as the first Executive Director and now CEO of the Jefferson Regional Foundation since 2013. Jefferson Regional Foundation is dedicated to the health and well-being of residents in the South Hills and lower Mon Valley near Pittsburgh PA through community grantmaking and outreach as a supporting organization of Jefferson Hospital.
In addition to providing grants of over $2 million annually to nonprofit organizations providing impact in the area, the Foundation has dedicated resources to convening, building capacity and information sharing.  These initiatives include the Jefferson Collaborative, an actively engaged 100 member network of community-based organizations, an annual daylong conference called the Jefferson Forum, skill-building trainings, a community resource guide, and community activities including as a series of tabletop community conversations with 1000 residents, mental health training and a census outreach campaign.  See www.jeffersonrf.org
Mary served for ten years as the first Executive Director of another health grantmaking foundation in Pittsburgh-the Birmingham Foundation. As a deputy director of aging services in the Allegheny County Department of Human Services, she oversaw quality, monitoring, training & information systems. Her career has been embedded in the nonprofit community—she has worked as a nonprofit consultant, a mental health therapist, in vocational rehabilitation, as a community organizer, and spent over a decade in victim services—as a Program Manager and then Associate Director at the Center for Victims.
Mary is a summa cum laude graduate of Muskingum College in Ohio, and she received her Master of Social Work in Policy, Planning & Administration at Western Michigan University. She teaches   a graduate course at the University of Pittsburgh, has taught undergraduate and graduate courses at Duquesne University, served as a peer reviewer for the U.S. Department of Justice, and presented at national conferences. Mary has served as a board member for several organizations including the Allegheny County Jail Health Board, Eastern Area Youth Chorale, and Executive Council for the University of Pittsburgh School of Social Work. She a past Board President of PCAR (PA Coalition Against Rape), Grantmakers of Western PA and East Suburban Unitarian Universalist Church. She serves on the Social Work Advisory Board for Community College of Allegheny County and the AHN Immigrant Health Services Advisory Council.
mary.phan-gruber@jeffersonrf.org | 412-267-6771
Kelleigh Boland | Director of Grantmaking and Strategy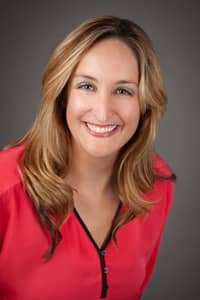 Kelleigh Boland started as the first Program Officer at the Jefferson Regional Foundation in November 2014 and is currently the Foundation's Director of Grantmaking and Strategy.  At the Foundation, she focuses on grantmaking, grants management, data and research analysis, and assists with outlining the strategic direction of the Foundation. Ms. Boland regularly interacts with diverse audiences and supported the creation of the Jefferson Community Collaborative, a 99-member group of nonprofit organizations dedicated to Jefferson communities focused on capacity building and collective impact.  Ms. Boland has brought a data-driven approach to the Foundation and helped to incorporate a focus on her professional and personal interest in economic opportunity and workforce development. Before her role at the Foundation, she served as the Director of Workforce Programs at the Three Rivers Workforce Investment Board (now Partner4Work) managing several million dollars in grant funds and interacting with government, private industry, and large numbers of workforce and human services agencies. Kelleigh also previously  worked as a Research Associate at the Coro Center for Civic Leadership and began her career at the Human Services Center Corporation in Turtle Creek.
Kelleigh has both a Master of Public Administration (major in Policy and Research Analysis) and a Master of Social Work (major in Community Organization/Social Administration) from the University of Pittsburgh. She graduated magna cum laude from Indiana University of Pennsylvania with a Bachelor of Arts in Criminology. She is a graduate of the Leadership Development Initiative (LDI) program of Leadership Pittsburgh, serves on the Steering Committee for the Mon Valley Providers Council (MVPC), and has served on boards and several countywide advisory committees. She is a native of Wilmerding and continues to be humbled and inspired by the strengths and assets of the Mon Valley communities.
kelleigh.boland@jeffersonrf.org  | 412-267-6772
Colleen Cadman | Community Engagement Manager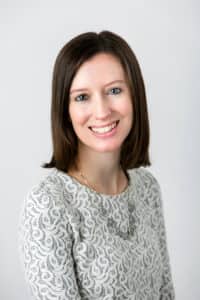 Prior to her role with Jefferson Regional Foundation, Colleen was a consultant at the Community Foundation of Westmoreland County where she was hired to help with communications and manage a youth philanthropy summer program, which she helped design during her graduate program. Colleen was the Event and Development Coordinator at Habitat for Humanity for nearly four years where she managed events, handled communications and implemented grant projects.  She has also previously held roles at Carnegie Science Center, Phipps Conservatory and FedEx Ground. Colleen holds a BA in International Business and Management from Dickinson College, a Master's Degree in Public Management from the CMU Heinz College of Public Policy, and is a proud graduate of Leadership Pittsburgh's 2020 Leadership Development Initiative. A native Pittsburgher and community volunteer, she serves on the boards of the Young Nonprofit Professionals Network of Pittsburgh and PUMPed to Run.
colleen.cadman@jeffersonrf.org  | 412-267-6774
Stephen Ankney | Research and Data Analyst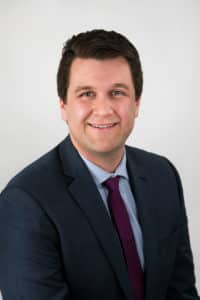 Stephen Ankney began his role as the Research and Data Analyst for the Foundation in November 2021. In this role, Stephen will drive the Foundation's research agenda focused on the health and wellbeing of Jefferson communities and assist with grants management.
Before joining the Foundation, Stephen served as the Director of Career and Technical Education for the Community College of Allegheny County (CCAC).  As part of the CCAC-wide assessment team, Stephen helped develop an integrated assessment system, which paired classroom evaluation data with student demographic information to provide a snapshot of student achievement across all CCAC campuses. Stephen also developed and authored four-year comprehensive program reviews for many of CCAC's skilled trade and union apprenticeship programs. The assessments combined quantitative, qualitative, and economic data to reflect the success of the program and outline a path for continued improvement and expansion. Stephen started his career at Juniata College where he served as Interim Director of the Office of Academic Support and as an academic counselor for underrepresented, first generation and international students.
Stephen graduated cum laude from Ohio Northern University and holds a BA in Political Science. He is a native Pittsburgher with a passion for volleyball, a sport which he has also coached.
stephen.ankney@jeffersonrf.org  | 412-267-6770