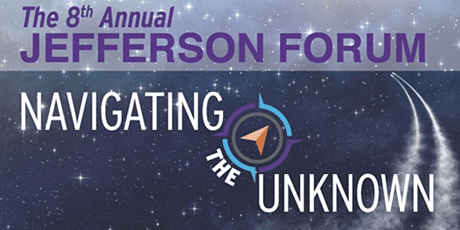 8th Annual Jefferson Regional Forum: Navigating the Unknown
Thursday, May 5, Crowne Plaza Pittsburgh South
For the first time in three years, the Jefferson Regional Foundation hosted its annual Forum in person at the Crowne Plaza South on Thursday, May 5. The 8th Annual Jefferson Forum centered around the theme of Navigating the Unknown and how we have adapted to shifting demands and created new ways of operating in our professional and personal lives. We challenged our nearly 200 attendees from over 100 organizations to consider where possibilities and opportunities exist, embracing these changes that frame our daily lives with unity and ingenuity.
We would like to extend our deepest gratitude to the amazing keynote speaker, workshop speakers and facilitators, coaches and activity leaders who made our daylong Forum possible! Please find the link to the agenda packet which includes additional information about the day. For more information on the results and impact of the 8th Annual Jefferson Regional Forum, please refer to the evaluation summary! Please also take a moment to view our special video captured the day of the Forum by Ya Momz House, which includes commentary from our attendees who helped to make the day so memorable!
Highlights of this year's Forum included: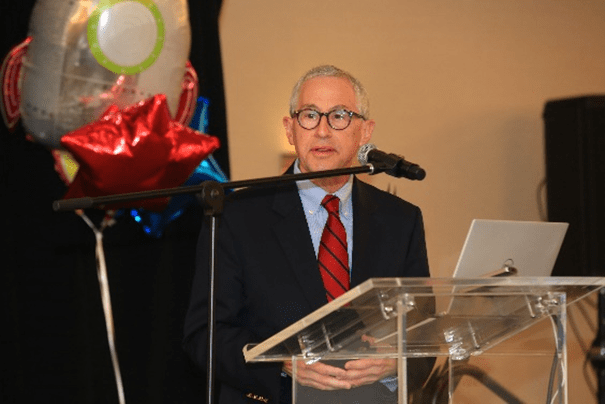 Keynote Speaker: Exploration, Change and Uncertainty, Dr. Jay Apt is a Professor at Carnegie Mellon University's Tepper School of Business and in the Department of Engineering and Public Policy. An author, speaker and former astronaut, Dr. Apt trained for six years before his first spaceflight on which he was faced with an emergency repair of a satellite. In fact, on each of his four shuttle missions, Dr. Apt faced unknown territory that required teamwork and adaptation. Dr. Apt shared his photos from space and experiences finding the capacity within to thrive in an era of change.
Jefferson Café: Attendees enjoyed an open conversation time where Table Topics were chosen and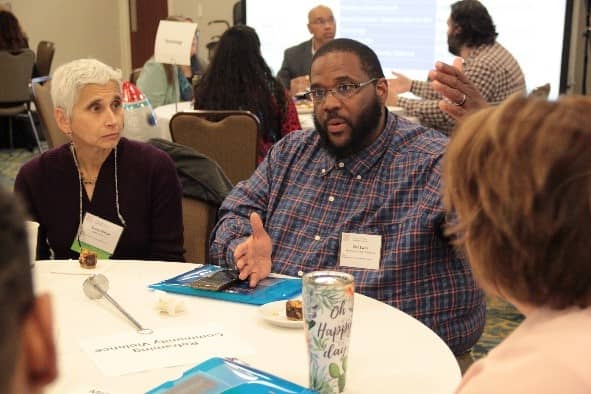 moderated by Forum participants! Topics included "Sourcing Great Job Candidates," "Technology," "Conducting Creative Advocacy," "Mental Health" and so much more.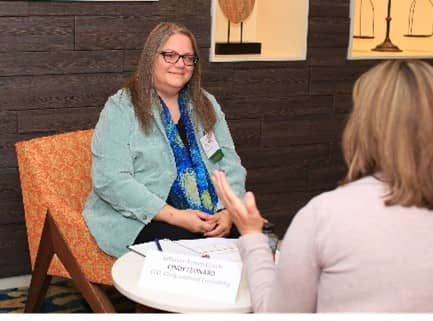 One-on-One Coaching Five expert nonprofit consultants offered brief, free coaching sessions on essential nonprofit topics:
Tim Hindes, Trailblaze Creative – Improving Nonprofit Communication Strategies and Branding
Liz Monk, Western Pennsylvania Regional Data Center (WPRDC) – Using Public Data in Your Program and Grants
Susan Chase, Open Minds LLC – Evaluation and Outcomes – Making it Clear!
Cindy Leonard, Cindy Leonard Consulting – Technology Strategies for Your Organization
Lucille Dabney, Program to Aid Citizen Enterprise (PACE) – Small Organizations, Big Impact
Transformational Workshops:
1."Navigating DEI in the Workplace" –Moderated by Danny Vereb and featuring Godfrey Bethea, Vice President of Equity, People and Culture, (Greater Pittsburgh Community Food Bank); Michael Jones, Director of Diversity, Equity and Inclusion (Allegheny Intermediate Unit); Dr. Angelica Perez-Johnston, Chief Diversity, Equity, and Inclusion Officer (Community College of Allegheny County).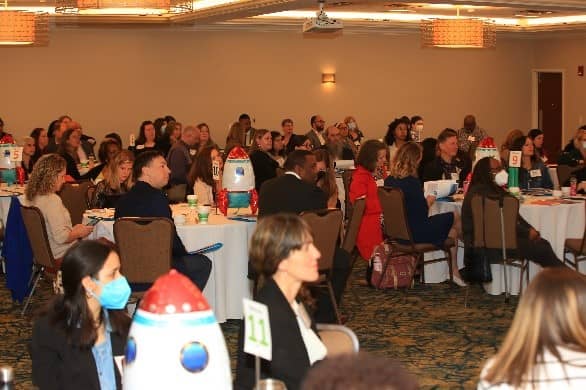 DEI is an important topic among nonprofit organizations. The Jefferson Community Collaborative's DEI survey garnered an 85% response rate from organizations. But what lies beyond the DEI statement and what is necessary for organizations to move forward? How can groups navigate the DEI space to incorporate promising practices into the core of the work and the very fabric of their culture?
2."Navigating Government Funding" – Moderated by Mary Phan-Gruber and featuring Amber Farr, Senior Leader, Program & Provider Services with the Allegheny County Department of Human Services (DHS) Program Offices, Kathy McCauley, Senior Advisor (Allegheny County Department of Human Services);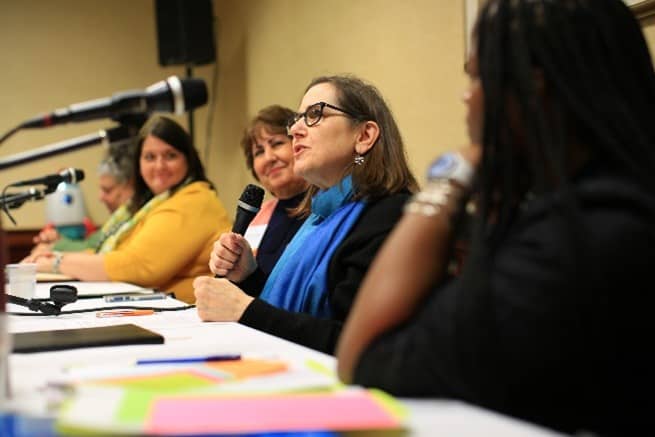 Johnna Pro, Regional Director of Community Affairs (Pennsylvania Department of Community & Economic Development); Carol Shrieve, Executive Director (Carnegie of Homestead).
Government funding streams are a great resource to the nonprofit sector, but the applications and process can seem overwhelming. It's easy to see how organizations may not have the time to delve into the specifics related to each funding stream. Who has navigated this road successfully and how did they do it? In this workshop, attendees learned how to better navigate government funding with helpful resources to utilize during the application process. The Pennsylvania Grant and Resource Directory for 2021-22 is also shared here.
3."Navigating the Future of Work" – Moderated by Steve Ankney and featuring Carey Harris, CEO (Literacy Pittsburgh); Charlene Newkirk, Southeast Regional President (Community College of Allegheny County); Laura Zinski, CEO (Mon Valley Initiative).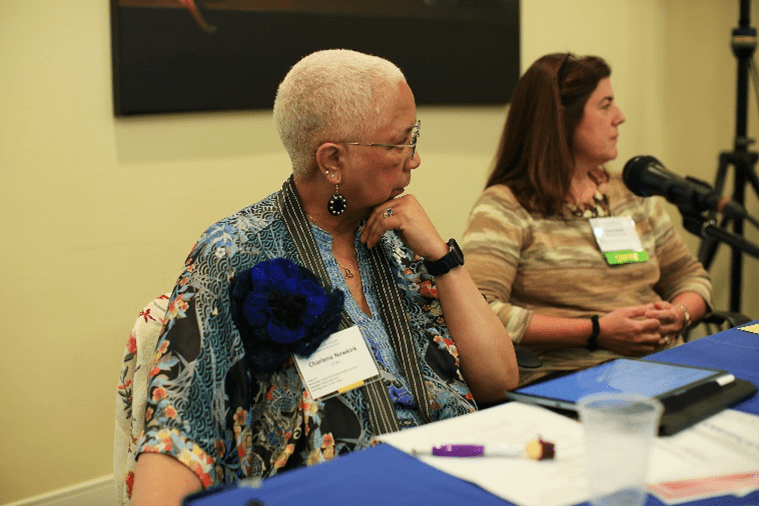 Is hybrid best? What about a four-day work week? From the great resignation to employee retention, how are organizations navigating this new labor market with ingenuity?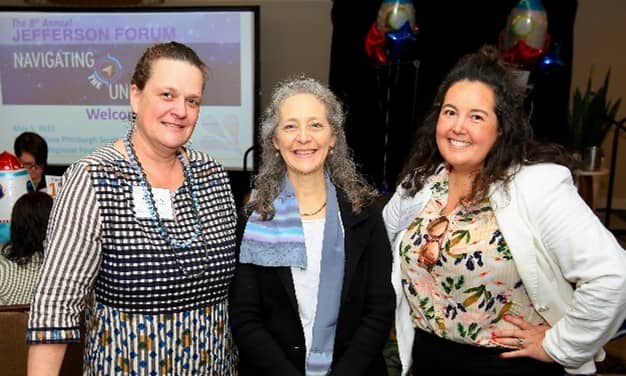 Attendees learned about the current philosophies around the future of work and how organizations can embrace change to meet the needs of their organizations, staff and participants with dexterity.
4."Navigating Communications" –Moderated by Caitlin Green, Senior Vice President, Head of Marketing and Corporate Communications (ServiceLink) and featuring Aaron Billger, Vice President Corporate Communications (Highmark Health); Khara Timsina, Executive Director (Bhutanese Community Association of Pittsburgh); Megs Yunn, Founder/Executive Director (Beverly's Birthdays).
With so many ways to share information, how do you know the best fit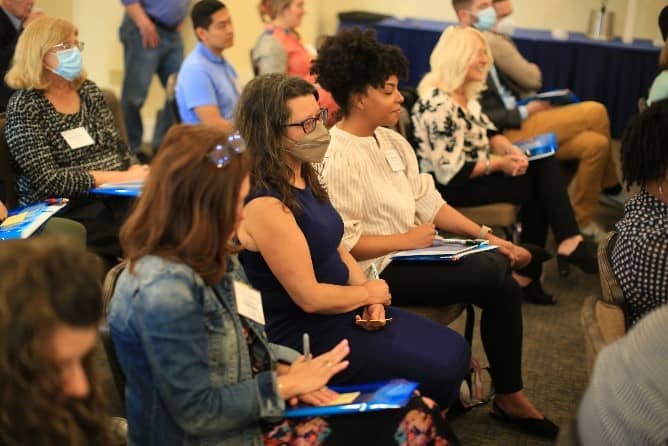 for your organization? In this world where content is king, attendees learned how to navigate social media and create a communications policy that effectively aligns with the goals and mission of their organization. A dynamic group of communication professionals and nonprofit leaders shared what they have learned about effective strategies and efficient approaches. The handout from this workshop on free tools for communications is located here.
5."Navigating Civic Engagement and Why It Matters" – Moderated by Kelleigh Boland
and featuring Maryn Formley, Executive Chair and Founder (VEEEM Pittsburgh); Tracy M. Soska, LSW, Associate Professor Emeritus (Pitt School of Social Work) and immediate past Board President (Allegheny County Library Association), Randi Vega, Community Engagement Manager (Age-Friendly Greater Pittsburgh); Laura Wiens, Executive Director (Pittsburghers for Public Transit).
Residents who engage with their community are healthier, more hopeful and feel their voice matters. Even the act of voting has impact. As trusted organizations, the nonprofit sector can play an important role in sharing accurate, nonpartisan information which helps their participants build their civic engagement and a stronger community for all. Local nonprofit leaders shared their tips and insights about the dos and don'ts of these efforts and how someone could easily incorporate the promotion of civic engagement into their current practices. The handout from this workshop on facilitating civic engagement is located here.
Out of This World Activities: 
"Exploring Virtual Reality: Collaborative Painting with CMU's Big Mixed Reality Team" – We went virtual! Participants used headsets to explore the world of virtual reality with Carnegie Melon University's Big Mixed Reality Team. Individuals chose a color and collaborated on the same virtual canvas with a team to create a one-of-a-kind work of art that was out of this world!2. "Improvising Through the Unknown with Arcade Theater" – Not everything is a laughing matter. How we prepare ourselves to handle uncertainty is the key. Arcade Comedy Theater helped participants face the unknown through the art of improvisation. The 30 minute, highly interactive workshop, helped attendees prepare for the unexpected, all while sharing some laughter.
3. "Exploring Rhythmic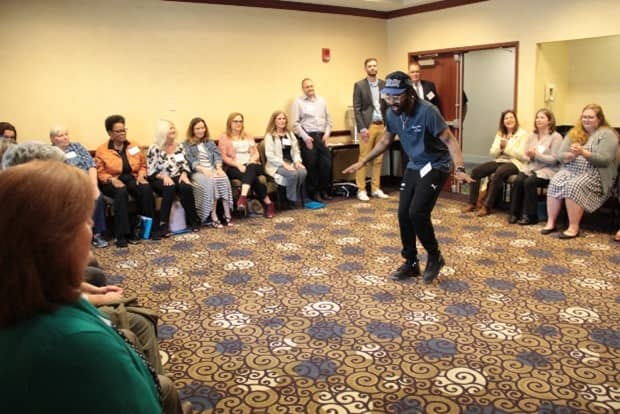 Mindfulness Through Body Percussion with Center of Life" – Not your mother's drumming circle. Participants learned how to access Flow State through Rhythmic Exercises using their own bodies as instruments. With the assistance of a guitarist providing "the heartbeat" attendees worked as a group to synchronize Heart, Body, and Brain through breathing and rhythm techniques.
4. "Navigating Geocaching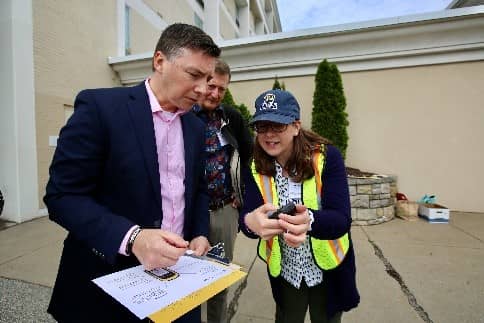 with Venture Outdoors" Working in small groups, participants utilized handheld GPS units to go on a high-tech scavenger hunt around the Crowne Plaza facility in search of clues about the South Hills and Mon Valley region in this geocaching activity from Venture Outdoors.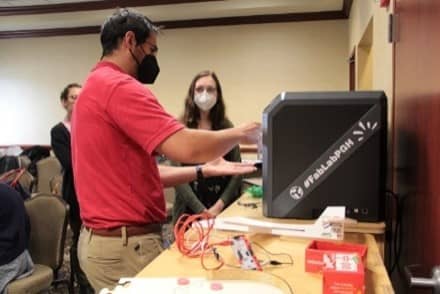 5."Navigating Digital Fabrication with Carnegie Science Center's Mobile FabLab" – We do not know what the future will hold, but we know scientists, engineers, and problem solvers have always found success utilizing different technologies and mindsets. The goal of Carnegie Science Center's Mobile Fab Lab was to navigate unknown problems using 3D printers and Laser Cutters on our mission to 'make makers!'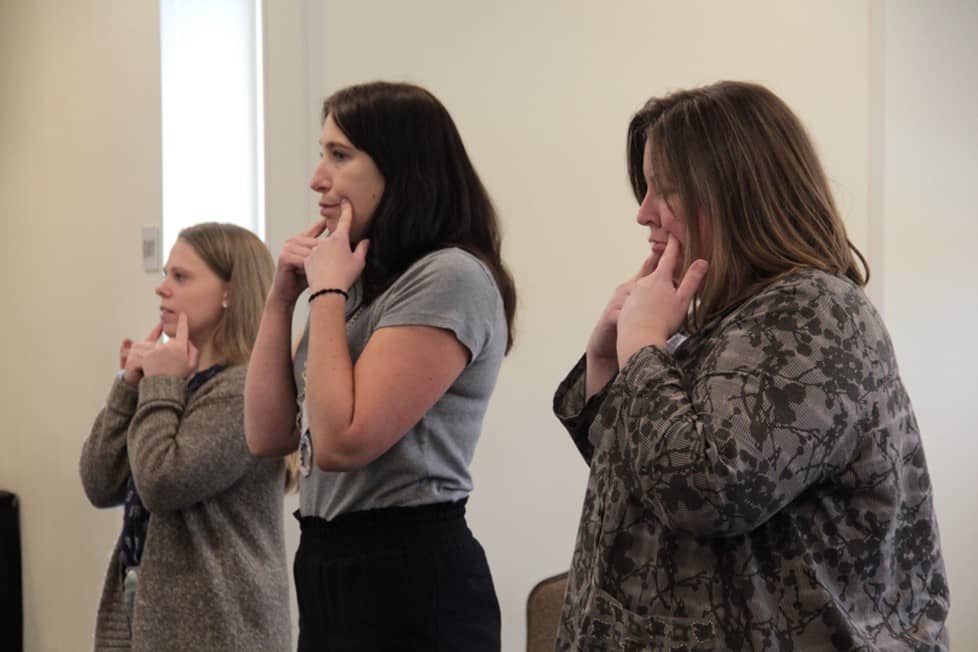 6. "Moving Through Change with Attack Theatre" – Through dance, music and storytelling, participants rediscovered community connections after feelings of isolation through the pandemic. Attack Theatre Dance Company led a movement exploration to embrace the present through creativity, offering a fresh eye to life's challenges and opportunities.