Jefferson Regional Foundation announces new CEO
Trisha M. Gadson, Ph.D. appointed to lead the organization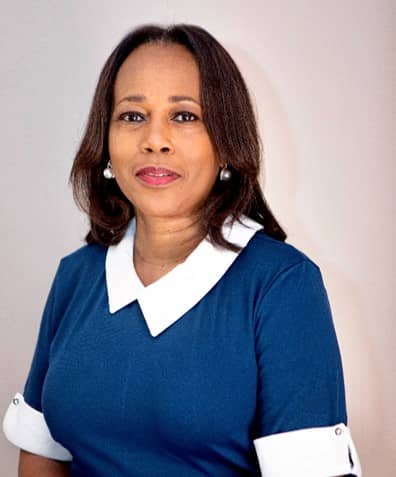 Pittsburgh, PA (August 2, 2022) – Jefferson Regional Foundation today announced the appointment of Trisha M. Gadson, Ph.D. to head the grantmaking leader as its new Chief Executive Officer. The foundation maintains assets of over $107 million and is dedicated to investing in the health and vitality of the communities served by Jefferson Hospital in the South Hills and lower Mon Valley of Pittsburgh.
"We are very excited to have an innovative and dynamic leader like Trish taking the helm of the foundation," said Jefferson Regional Foundation Board Chair Richard Talarico. "She is highly poised to advance the foundation's priorities by investing grant resources with effective community organizations and actively partnering with public, private and nonprofit leaders who share our vision."
Gadson has a more than 25-year track record of successful leadership in nonprofit management; development; education; diversity, equity and inclusion; and community service. Since 2010, she has served as the CEO of the Macedonia Family and Community Enrichment Center in Pittsburgh focused on the development of healthy families. She holds a Ph.D. in community engagement from Point Park University, a Master of Science in Professional Leadership from Carlow University, and a Bachelor of Arts in Psychology from Syracuse University. Gadson is also one of the finalists for the prestigious 2022 Pittsburgh ATHENA Award.
"The Jefferson Regional Foundation has very successfully proven how effective grantmaking can create positive change in the community," said Gadson. "I believe my past experiences, education and career path have prepared me for this tremendous opportunity to continue my life's work in helping to build a stronger, healthier and more vibrant Mon Valley/South Hills region – a community I also call home."
Dr. Gadson will assume the role in late September and is filling the position created by the pending retirement of the foundation's first CEO Mary Phan-Gruber, who had held the top leadership role since the grantmaking organization's creation in 2013.
Since its inception nine years ago, Jefferson Regional Foundation has awarded $19.4 million in grants to 125 nonprofits in its South Hills and lower Mon Valley service area, comprising 215,000 people and over two dozen municipalities. The foundation's priorities address the social determinants of health and include health and wellness; diversity, equity and inclusion; workforce and economic opportunity; civic engagement and policy work; early childhood and youth development; and capacity building.
For more information see https://jeffersonrf.org/ ****************************************