Workshop: Transforming Influence & Policy
May 14, 2021 as part of the Jefferson Forum: Embracing Transformation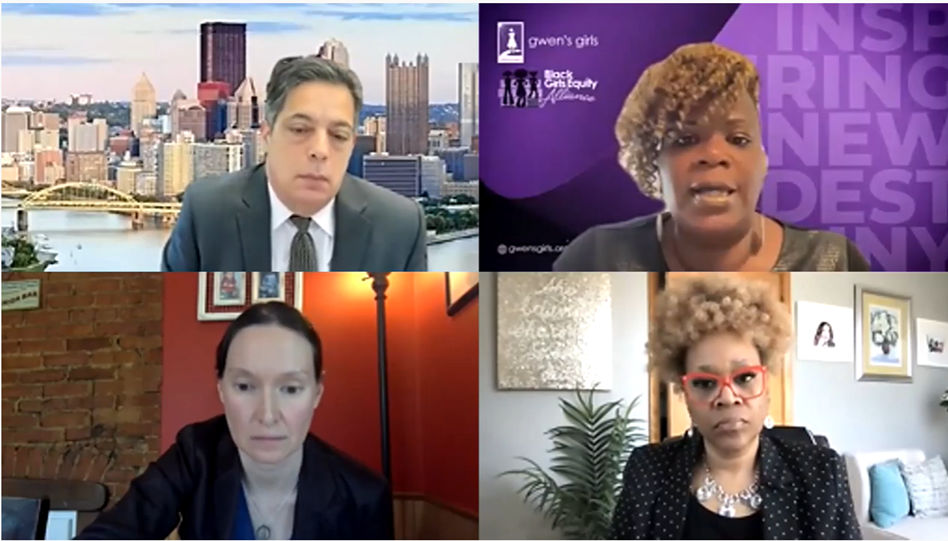 Description: Thank you to the 100+ community leaders and changemakers who tuned in to explore how engaging in advocacy and policy work has transformed over the past year. This two-part workshop included:
Digital Advocacy Training with  John Denny and the team from Denny Civic Solutions: participants learned to use digital advocacy tools and social media to ensure their message is heard and to move legislators and key decision makers. The training featured Katrina Hanna (Sen. Bartolotta's Chief of Staff – District 46) and Martell Covington (Sen. Costa's Legislative Aide – District 43) who shared insights on how to best work with legislators and their offices in furthering your work.
Transforming Influence & Funding, Moderated by Jay Costa (PA State Senator, District 43) and featuring Kathi Elliott (CEO, Gwen's Girls); Rochelle Jackson (Executive Director, Black Women's Policy Center); and Laura Chu Wiens (Executive Director, Pittsburghers for Public Transit) participants gathered insights about influencing policy with a panel of powerful advocates who offered strategies for working with legislators and other key decision makers and leveraging funding sources.
Resources